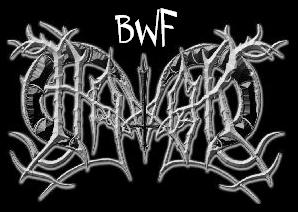 March 12th, 2007
Live from the BWF Arena in Milwaukee, Wisconsin
Last week we saw Markus Mekhet, Rob Torborg and Rob Warren advance to the Happenstance Tournament. This week, AJ Donavon will face Johnny Danger, Chris Roman will face Serenity, Trent Turner will face Outlaw and Gabe Shelley will face Cody Galle. All eight of those men are looking to advance to the one night tournament but in addition to those matches, we will see two tag-team matches. The tag-team division has been heating up recently and it continues when The Kindred take on the Can-Am Connection and the Golden Couple take on the Divine Order for the Tag-Team titles. Last week, The Kindred chased the Can-Am off, when they attacked the Allans, so their match will be very interesting. And in the main event, The Divine Order look to keep their Tag-Team title reign in tact but the Golden Couple are on a hot streak right now, so the reign may be in trouble. And with The Legend watching this match very closely, who knows what will happen. Outside the ring, Mark McNasty vowed last week to show up on Havok and speak on Cody Clarks Commissionership. Also, will X and his tag-team partners challenge be accepted this week? And if so, will we find out who his partner is? These questions will be answered and more, this week on Havok.
MATCHES

HAPPENSTANCE QUALIFIER
[Single Match]
vs.
AJ Donavon Vs. Johnny Danger
HAPPENSTANCE QUALIFIER
[Single Match]
vs.
Chris Roman Vs. Serenity
[Tag-Team Match]
vs.
Can-Am Connection Vs. The Kindred
HAPPENSTANCE QUALIFIER
[Single Match]
vs.
Trent Turner Vs. Outlaw
HAPPENSTANCE QUALIFIER
[Single Match]
vs.
Cody Galle Vs. Gabe Shelley
MAIN EVENT

TAG-TEAM CHAMPIONSHIP
[Tag Team Match]
vs.


The Golden Couple vs. The Divine Order